Locavore – it's more than just the food that's local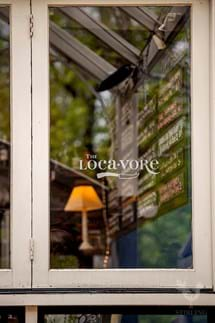 Locavore Adelaide Hills changed hands earlier this year, and when we stopped in to have a chat with new owners Rosanne and Conon Doherty we discovered enough local community connections to make a person's head spin.
How did you come to own the Locavore?
Rosanne: We have been friends with the old owners (Chris March and Nathan Crudden) for a long time, and when it came time for them to move on to other opportunities they discussed it with us and now here we are! We've always liked the ethos behind the operation, and they were keen to see it continue as a going-concern with local owners, so it worked out well for everyone.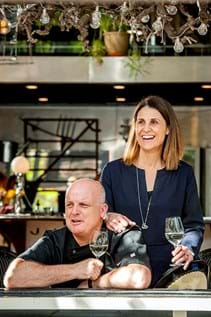 What is the appeal for you?
Rosanne: I spent more than a decade working at the Stirling Hotel with a lot of front-of-house experience as Manager of The Grill, and Conon is a chef with experience from Great Southern Rail, The Aldgate Pump Hotel and Rubys Organic Café amongst other places, so we are well placed to deliver both back-of-house and front-of-house operations. Plus, we have four children and our youngest is now 14, so we can really make the investment of time required to run an operation like this.
You mean it's hard work?
Rosanne: Yes, but that's the nature of the hospitality industry really, so it's to be expected. Conon likes to make everything from scratch including our pate, salsa, stocks, relishes and sauces. At the end of the day, it's very rewarding owning a business in our local community and the freedom to take charge, try new menu items and generally give things a go is great.
Do you get the kids involved in the business?
Rosanne: Matilda has helped in the kitchen on occasions, but Scarlett has actually been working at the Stirling Hotel for the past 2 years and loves her job there. Funnily enough our older two, Camille and Jordan (who is now in London) used to have jobs here but before our time as owners!
So what's the plans for Locavore going forward?
Rosanne: Locavore will stay a wine bar restaurant and we'll continue to deliver local food based on the principle of the 100 mile diet. We recently held a special wine matching dinner matched with Hahndorf Hill Winery and we'd like to do more of these to showcase Adelaide Hills wines. Plus, Conon is always playing with new menu items and we'll have a new menu for summer ready to go really soon. I guess over time we'll make some subtle changes, but it will remain familiar to all the regulars.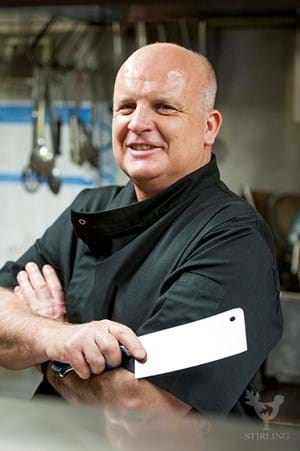 What's your favourite thing about owning Locavore so far?
Rosanne: I love its elevated position in the middle of the street which means I get a birds-eye view over the Stirling streetscape. I can't wait for the warmer weather to kick in so that we can open up the front windows and take advantage of the tables out the front.
Conon (out from the kitchen at last): I love the autonomy, the interaction with the customers and the strong connections we have built with local producers. Recently we had a couple in from Port Lincoln with their baby, and I got chatting with them while I was holding the baby so that they could eat their meal. Turns out he's a cray fisherman and now I just give him a call to source all my fresh crayfish. It might technically be just over 100 miles away as the crow flies, but it's about as fresh as you can get, and I just love that!
Locavore is open from Tuesday to Saturday for lunch and dinner and Sunday for lunch.